Spanish Immersion Preschool Centreville VA Bilingual Preschool
In-Person Spanish Classes & Preschool Centreville VA
Centreville VA Spanish Online Courses: Language Learners
Spanish Online Courses: Highly Proficient & Spanish Speakers
ChiCeLaCu! Is the Children's Center for Language & Culture with 2 locations in Northern Virginia for in-person Spanish class for preschool age children & up as well as a wide variety of online Spanish classes.
In-Person Spanish classes available for children in Centreville VA including Spanish Immersion Preschool, After School Care, Spanish Saturday School, Summer Camps and a Spanish at Your School program for Elementary, Middle & High School students.
ChiCeLaCu! Spanish immersion preschools include small class sizes, dynamic teachers, outstanding curriculum and a nurturing environment so that children can thrive academically, emotionally & socially. ChiCeLaCu! Is licensed by the Virginia Department of Education for both preschool & daycare.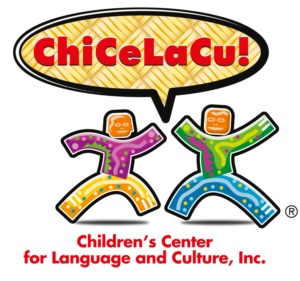 After School & Spanish Saturday Schools offer Spanish Immersive Tutoring that is open to all children regardless of their current Spanish language skills and will provide a strong Spanish language foundation as they prepare to take foreign language classes in Middle & High School. Different programs are available including Spanish for Native Speakers as well as Spanish for English Speakers. Summer Camp is also available for children ages 3 to 10.
Online Spanish Language Classes including before & after school Spanish online programs, Spanish for Kindergarteners, Beginner Spanish online courses 1 & 2, Intermediate Online Spanish Courses, Advanced Online Spanish Courses and Online Courses for Spanish Speakers & Highly Proficient Spanish Speakers.
Take a look at one of our 5 star reviews!

| | | |
| --- | --- | --- |
| | Google Review by Detelina | |
| | I highly recommend ChiCeLaCu for anyone who is seriously interested in developing Spanish language skills and appreciation in their children. The owner, Ms. Maureen, is dedicated to leveraging effective curriculum for every age, and selecting great teachers. We had the unusual situation of a 6th grade beginner, and Ms. Maureen worked with him to catch him up quickly so he could join the Intermediate class. My 5-yo twins had a great time with Ms. Ivette, and now in the summer with Ms. Guadalupe, who are both very positive, enthusiastic, and exceedingly patient with the young learners. ChiCeLaCu ported their classes online very quickly, and have been effective in that medium just like they were in person. In the summer they offered art, coding, and math classes in Spanish to provide even more opportunities to learn and practice the language while also working on a different skill. If you are serious about your kids learning Spanish, this is a fantastic place! | |
If you are in Centreville VA or any of the Centreville Virginia zip codes of 20120, 20121 or 20122 and are searching the internet for "Spanish Immersion Preschool near Centreville VA", "Bilingual Preschool near me" or "Online Spanish Classes for Children" make sure to contact ChiCeLaCu!